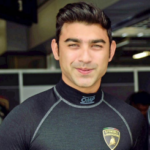 I have been in the racing circuit for the last 15 years, which demands very high level of fitness. Sports Dynamix team have helped me reach and maintain my goals through a very professional approach and with the top of the line performance equipment that helps me achieve those wins in record time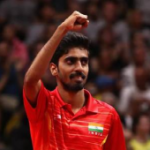 Sports Dynamix is a place which brings out the best in you and makes you a better athlete everyday! The environment just makes you push your limits and achieve greater heights !! Huge credits to the entire SD team for making me a more fitter and competitive athlete in the last few years !! Really happy to be a part of the SD Fitness team and looking forward to work together to achieve the dream of an elusive Olympic medal in Table Tennis!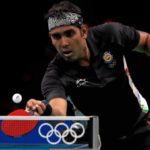 Sports Dynamix is THE best place for technical, sport based, individualized training for high performance. Their team is a group of young and proactive coaches led by an experienced pro who helped me get back to my athletic potential when I had a career threatening Hamstring injury back in 2015. The Rehabilitation process and the Strength and Conditioning protocols were on point which helped reaching my career best world ranking after the injury. In fact, I am playing the best Table Tennis at this point of my career. Cheers to SD!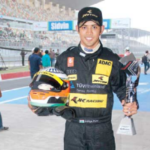 Being a professional racer, I have been working on my fitness for the last 15 years. The current team at Sports Dynamix have helped in taking my fitness to the next level with the latest cutting edge technology and motorsport specific workouts. A great team with a mix of fun and hard work. Thank you Sports Dynamix for being a part of my journey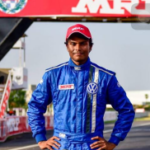 I have been training with Sport Dynamix for the past 4 years and my sporting Perfomance as been only increasing with every training session. The strength and conditioning coaches go into small details in designing the training program, not only for peak physical performance, but also mental performance, sport specific training and simulation. This makes the difference in performing at the peak in my sport.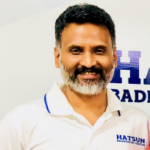 Sports Dynamix has been associated with Hatsun Badminton Centre for over a year now. They are responsible for the design, and regular assessment of the Strength and Conditioning Training Program of our Elite players who are playing at the National and International level. We have seen a good impact of the training on the players. Their approach is, scientific, methodical and very professional. We look forward to their continued support in the years to come.
Sports Dynamix have helped me develop into a better athlete. They have worked tirelessly on my fitness, posture and health. To me, it's the best place to learn and grow as an athlete
World-class equipment and enthusiastic trainers are a perfect combination for a workout. I can always leave the gym with the satisfaction of completing a strenuous workout. Being part of Sports Dynamix has helped me physically and mentally in my game.
I have been training here for almost 2 years. Continuous monitoring of my fitness levels have helped me improve many aspects of my game! Can't expect a training environment to be any better!!
Sports Dynamix has helped me achieve my first International medal in Asian Junior Badminton Championship. I have been able to maintain peak level of my fitness throughout the season. The last few years has been fantastic working with SD team and I'm looking forward to achieve greater heights with them
SD is the best place to improve in all aspects related to your sport. The fitness programmes are world class and It has greatly helped my performance in my races. I have been associated with them since 2014 and the staffs are very professional and very helpful. Overall SD has given me the best environment to push and test my limits.
Keeping me Race Ready any time; that's what they do. Motorsports demands special fitness regime apart from a strong focus on core, reflexes and flexibility, Ramji and his team at Sports Dynamix understand my sport and make me work out for these specific needs with special equipments designed for Motorsports. I have been associated with them from the early days of my career (since 2014) and dedicate my success to these unsung heroes.
The team at Sports Dynamix are extremely professional, knowledgeable and experienced. I have been training with them since 2014. They have helped me increase physical and mental strength making me self confident. Under their expert supervision I improved in all aspects of fitness which is needed for my sport and as an individual.